Since 2017, I have had the privilege of writing and producing three musicals, all performed at the historic Hawaiʻi Theatre: Hope, Believe, and Dream. These plays have featured local, national, and international performers and have raised money for nonprofits including Aloha Medical Mission, Aloha United Way, and the Filipino Community Center (FilCom).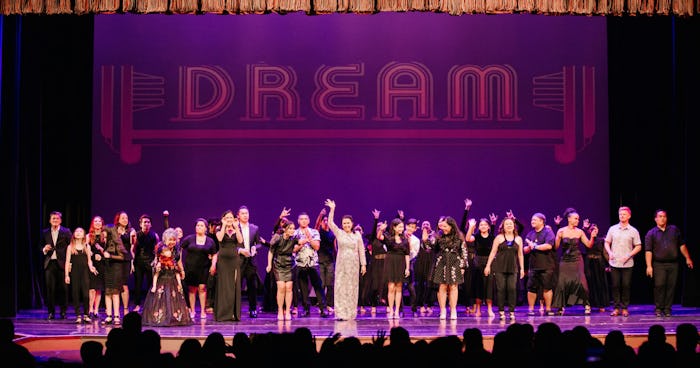 My family—all of whom love to read—tease me that I don't read enough. But I love to write. And while I'm terrible at singing and dancing, I know many people who are great at it. I focus on producing the show so that these talented artists can shine in it.
I find the time to write in the evenings, usually after midnight. Everyone else is resting and asleep, including my dog Kona, who is usually beside me. It's quiet and peaceful. I find it fascinating to put words on a blank page, then later see the story unfold on stage, performed by talented singers and dancers and in front of the community, including some of my closest friends and family.
I sometimes get asked—if all of this takes me away from my work. Nothing could be further from the truth, as this aligns with and furthers my work. At HEI, we strive to be catalysts for a better Hawai'i. I manage various areas, including corporate communications and community relations. So writing, storytelling, and finding ways to help the community are pretty much what I do for a living.
I've also served on the boards of directors for Aloha Medical Mission, Aloha United Way and FilCom. I'll always do whatever I can do to raise money and awareness for these amazing organizations. In fact, many of the stories I write are inspired by my experiences with these nonprofits.
What continually motivates me is my love for my community, my friends, and my family. I want my children to look for ways they can contribute, find the strengths of others, collaborate with them, and always see what it is that makes our Hawai'i special.