In our latest issue of Taking on Tomorrow, we asked Fellows to share how they prepare for meetings, tips they have learned from their experiences, and how their facilitation skills extend into all aspects of their lives. Here's what Nicole Velasco, business development lead for NORESCO had to say.
How do you prepare for facilitating a group?
Where and when possible, it is helpful to have a prep session or a conversation at minimum with the lead(s) of the group you will be facilitating. Even if you are historically familiar with the group, you will benefit from getting up-to-date insight on participants, shared goals, and any current interpersonal or subject-matter related challenges.
Remind yourself that your opinions or preferences for the subject matter content are not required unless the group invites you to share. Your role in the facilitation is to guide and usher the group towards their determined goals, not your own. It's important to check your bias as you develop the agenda and conduct the actual facilitation.
Set an agenda and be flexible. An agenda is essential for a successful workshop and can usually be set in tandem with the group lead(s). That said, that ability to dance in the moment is key to allow the group to flow with purpose even if it is not what the agenda has prescribed. Sometimes discovery and foundational progress results from taking the unknown path.
Provide multiple ways to engage. Some people like to talk in a group. Some people don't. It's your kuleana to provide options that allow for all types of engagement.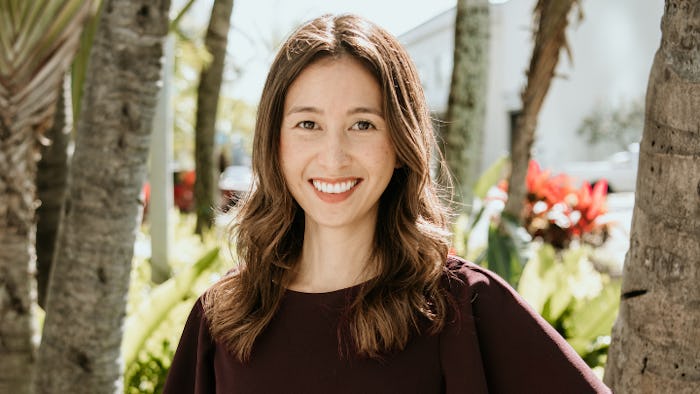 "Whether you self-identify this way or not, everyone is a facilitator."
Can you share an example?
In 2020, I had the honor of supporting other Fellows in a facilitation of community and military stakeholders for Pōhakuloa. Though not the main facilitator, I brushed up on the history and understood that my role was to support small group discussions. When we had our first breakout, it became clear that the kūpuna desired dedicated introductions and time to build familiarity and trust with the "new faces" in the group. To the other facilitators' credit, they reworked the agenda in real-time to provide space for this request. What came of this was not just the introductions but rather a critical upwelling of table-setting provided by the kūpuna for the rest of the multi-month process.
How do you apply facilitation in your personal life? 
Sometimes we're better at facilitating in a professional capacity rather than in our personal lives where our deep care can impede our ability to remain objective. This is simply part of our humanity. Where it makes sense, seek the support of another facilitator or mediator who can hold the space and allow you to be a participant, especially if your perspective is essential to moving towards a shared goal with, say, your family members.
Whether you self-identify this way or not, everyone is a facilitator. Objectivity is the gift of a facilitator and we can provide the same to our colleagues, friends, and family when we are self-regulated. 
---
Next Article
Fellows on Facilitation: Darcie Yukimura
August 2, 2023
Darcie Yukimura, Omidyar Fellow and vice president of philanthropy at Kupu offers three key learnings from her experience as a facilitator, and how facilitation-based approaches help her beyond the workplace.
Read More