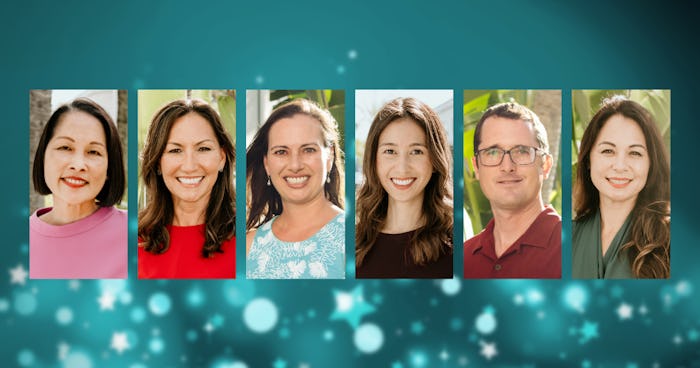 Research shows that practicing gratitude is highly associated with many benefits, including improved mental and physical health, greater happiness, and stronger relationships with others. We asked Fellows to reflect on the past year and share a way they practiced gratitude. Here's what they had to say:
Click on a name to go directly to their response:
Jan Boivin • Lia Hunt • Amy Miller Marvin • Nicole Velasco • Quinn Vittum • Darcie Yukimura
I tried to practice gratitude by increasing my "thank yous" in day-to-day interactions and as an opening comment for meetings. Not only did I see appreciation, the "thank yous" also sparked like behavior in other interactions and during other meetings. Never underestimate the power of a thank you.
Most days my daughters and I have a little ritual where we each say one thing we are grateful for that happened that day. I've tried to model things I'm grateful for with each of them and love it when they share something about their sister; it has really helped to strengthen their relationship.
I found out I was pregnant in January 2022 and was so thankful for this miracle given past traumas that nearly stole my ability to conceive. I practiced gratitude through reconnecting with my body, practicing self-care, and going with grace as my physicality changed each day. Past lessons regarding "Managing Energy" were renewed as I listened to my prenatal (and now postpartum) needs.
Expressing gratitude and appreciation to family and staff.     
I am learning to move from what IF to what IS. I lift a gratitude prayer for all that IS in my life: family, health, our work, the boards and people we serve, those who work alongside us, and the community that surrounds us. When I focus on what IS, I can't help but be grateful.