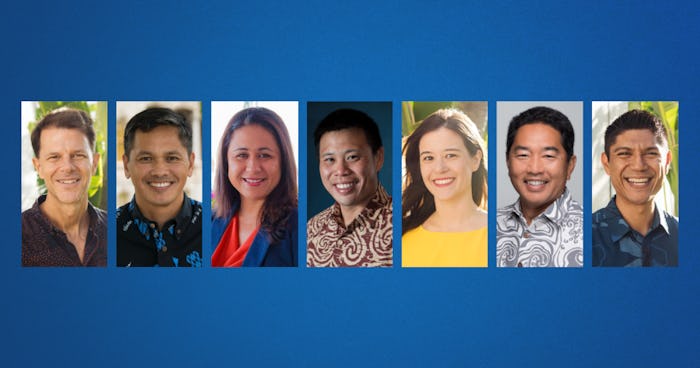 Since the Omidyar Fellows began in 2012, more than 100 Fellows have embarked on an Individual Learning Excursion (ILE), a transformative journey that challenges their sense of self, represents some level of risk-taking, and provides opportunities for context creation and reflection. The experience results in a substantial cognitive shift in the way Fellows think about their leadership.
We asked our Fellows from Cohorts I-VI to share reflections from their ILE and the lasting impacts it has had on their leadership. Here's what they had to say:
What is one practice you have maintained from your ILE?
I examined social injustice issues stemming from systematic racism. I established relationships with The International African-American Museum in Charleston, South Carolina, and the Poor People's Campaign. I became a member of both organizations, read their newsletters regularly, and look forward to joining the Poor People's March in Washington, D.C., in June of 2022!
Recognizing that what we do in Hawaiʻi has an impact on the rest of the world, we can be leaders that catalyze positive change.
Show up, be present, trust your intuition, you got this!
I carry with me the love, generosity, and compassion that was invested into me by the Omidyar Fellows program, my cohort, and those I worked with along the way. I also take with me cues to slow things down and to be present, even in the midst of challenges and struggles. My strength comes from quietness and trust.
While I can't physically go to Plum Village or the other meditation centers that follow the teachings of Thich Nhat Hanh, I listen to the free Plum Village App which has guided meditations, teachings, and even an automatic meditation bell that reminds me to breathe every 30 minutes. It has given me easily accessible and regular nourishment over the years.
I continue to practice the Aikido approach to dealing with the forces and energy of change: 1) Presence – feel where you are; 2) Harmony – harmonious relationship; and 3) Creativity – share who you are.
While on my way to my destination for my ILE, I accepted an offer to take a later flight and was issued a $4,500 airline credit. When I eventually landed, I split a cab with a couple and used part of that credit to purchase them tickets to Jamaica to attend a reunion they had not budgeted for. I stretched my practice of giving during my ILE, something I continue to try to stretch today.