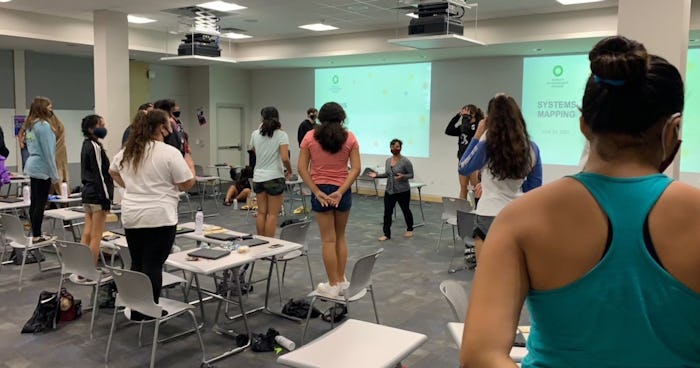 Over 20 girls and women of color from different sectors, islands, and backgrounds gathered starting in 2019 to talk about opportunities for them to excel in Science, Technology, Engineering, and Mathematics (STEM).
Kimberly Scott, executive director of the Center for Gender Equity in Science & Technology at Arizona State University and I organized the meeting to connect with female students in Hawaiʻi interested in joining a national effort to transform STEM. We discussed creating a 10-year plan, hosting an immersive place-based camp for girls of color, convening funders to support the plan, and using systems mapping as a tool to serve as a bridge between the many participants required for this level of systems change. 
In spring 2020, the pandemic caused the cancellation of the national in-person conference and the group recalibrated by parsing out the activities and the remaining set of goals. Later in 2020, we pivoted and held a smaller virtual camp with students from Hawaiʻi and Native American communities doing systems mapping with girls and women of color across the country. 

With help from the Hawaiʻi Leadership Forum, we facilitated a series of sessions, resulting in a systems map that is a bridge-builder between diverse participants and will aid in our goal of increased involvement in STEM for girls and women of color.

Earlier this year, we had a successful national virtual conference. In June 2021, the Girls in Tech in-person camp came to fruition with the help of Arizona State University (ASU) and an original hui member, Cohort VIII Fellow Jan Boivin of Hawaiʻi Pacific University (HPU), who co-hosted the event at HPU's Aloha Tower campus. During that week over fifty girls from across Hawaiʻi contributed to their first systems map, focusing on things that help and hurt their ability to excel in STEM.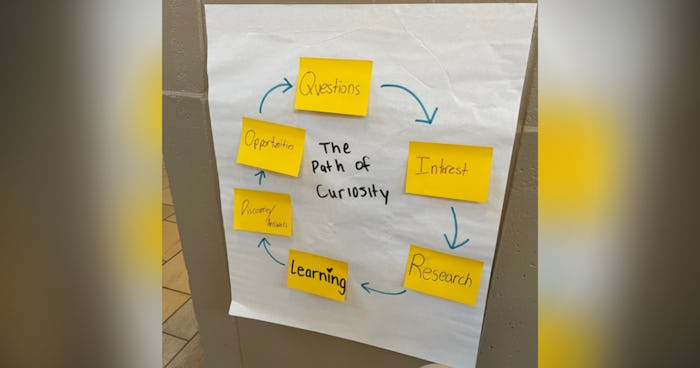 After a yearlong delay, discussions continue with funders and contributors as we continue to shape the 10-year plan which will be unveiled at the end of 2021. This is an inclusive process and we welcome your manaʻo. If you are interested in joining us on this journey, please contact Noelani Kalipi at noelani@kalipienterprises.com.