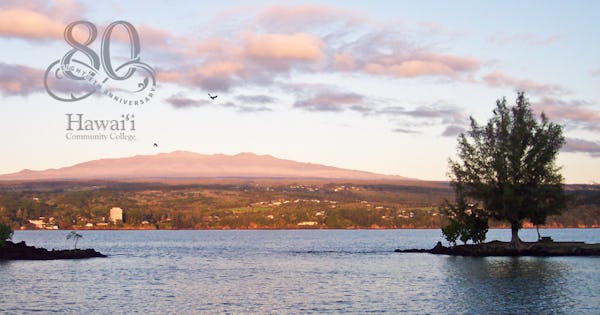 Community colleges offer a distinct learning environment. With about 1,167 community colleges in the United States, community colleges enroll more than 12.4 million students and serve almost half of all undergraduate students. In Hawaiʻi, seven community colleges serve about 25,000 students pursuing degrees and certificates to transfer to universities or to prepare for career-ready jobs.
Hawaiʻi CC, which serves the County of Hawaiʻi, is celebrating its 80th anniversary as a place where students can bring their hopes and dreams, work hard, and use the knowledge they gain to build a meaningful life and contribute to their community. This important occasion demonstrates how connections to the community define Hawaiʻi CC's kuleana. After all, Hawaiʻi CC exists because of the people in the community who value education, and who aspire to create better lives for themselves, their ʻohana, and their neighbors.

Hawaiʻi CC will be a part of the post-pandemic recovery. As our economy evolves, Hawaiʻi CC will adapt by working closely with the community. The determination, talent, and aloha that is present in our islands gives us what we need to come together and bounce back.