Fellows Spotlight
Feeding the Future: Hawai'i Investment Ready's New Accelerator Program
May 31, 2022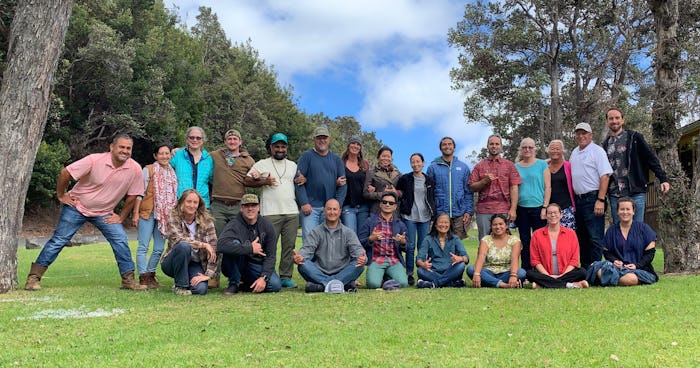 People sometimes laugh when I say we are building a better economy for Hawaiʻi—an economy in which all people, families, and communities thrive. It's a big mission, but we're not taking it on all at once, and we're not doing it alone.
Hawaiʻi Investment Ready has spent nine years learning how to best support entrepreneurs and leaders who have big missions themselves. Last year HIR's 48-enterprise portfolio supported our local economy with 1,400 jobs and generated over $100 million in annual revenue, all while solving social and environmental issues—filling gaps in education, housing, climate change mitigation, workforce development, food systems, and more. Many of these businesses and nonprofits even grew in a time of crisis.
To meet the challenges of our times, and to build stronger systems of support for these businesses, we have to think differently and try new approaches from what has been tried before. We believe our best chance to prepare for the next crisis, and address the big issues that make us vulnerable, is to be innovative ourselves—to design new and better ways to move money and strengthen collaboration across the private, philanthropic, and public sectors. Innovative businesses need innovative capital and strong partnerships to succeed and lead us to a better future.
Our new impact accelerator program brings both to the forefront, focusing on food systems infrastructure and dual cohorts of entrepreneurs and funders working in the sector. Our intention in bringing these cohorts together is to seed new possibilities for collaboration and to facilitate the right investments, at the right time, at the right leverage points, to grow a more food secure future: a stronger food system that improves access to healthy, locally grown food for all.
Nelson Mandela said, "It always seems impossible until it's done." I know the change we want to see won't happen overnight, but the energy and collaboration around food systems during the pandemic give me a tremendous amount of hope that we can be better prepared for the next crisis if we work together, think strategically, and bet on our collective capacity for growth and innovation.