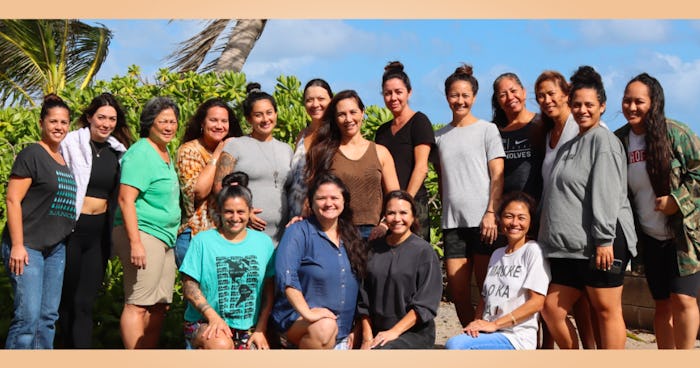 In our latest issue of Taking on Tomorrow, we asked Fellows to answer questions about the ways they practice leadership in their lives and with the nonprofit organizations they lead. Here's what Kanakolu Noa, founder of of new nonprofit Kūkolu, had to share:
"In a gentle way, you can shake the world."
- Mahatma Gandhi
How do you practice leadership as an activity?
One of the most valuable lessons has been understanding the power of collective action rooted in shared purpose. Maybe it was those times as a keiki with eight siblings where we had to devise a shared plan to clean up so we could go to the beach. Those everyday moments were consistent reminders of how important small actions have the potential for monumental impact; our hale was clean, our mama was happy, and we could go to our home, the ocean. The multiplier effect was realized. This required a deep relationship with one another, a trust, and a shared purpose.
Taking the time to develop genuine connections and relationships with others is vital to well-being and motivation. The first 3-5 minutes of interaction is to do an internal weather check—asking about their 'ohana or if they got to go surf over the weekend. These few minutes to get to know others has the potential to foster trust, rapport, and provide a deeper understanding of how one can be of service.
Being of service, more often than not, reminds us of how bruised our Mother Earth really is and how gentle we must be as we navigate her crevasses. I've been blessed to have traveled across her many beautiful communities in many working and learning capacities. With every experience that continues to shape me, a commitment to creating space to share experiences and learnings, honor new perspectives, and foster one's courage to go deeper will be a devotion to be the gentle breeze that touches those around me.
What are important challenges Kūkolu aims to address?
Kūkolu is an organization birthed out of aloha lāhui, love for the collective Hawaiian community—its history, culture, people and potential—and the desire to move the needle on our collective transition from surviving to thriving. Given the historical injustices our people have been subjected to and the increasing disparities we continue to represent, Hawaiians and many of our Indigenous brothers and sisters have been living for generations in a constant and perpetual state of survival.
While there are many ways in which our individual and collective mauli or essence have been affected by living this way, of particular importance and concern to Kūkolu is that when living in survival mode, the spiritual realm, the dream realm, the birth realm, and the relationship of people to those spaces may have resulted in negative consequences. For Hawaiians and many Indigenous Peoples, these realms and connection to them are essential to rounding out ideas of health, wellness, happiness, progress, success, and positive measures of viability.
Kūkolu stands to support the birthing of culturally-grounded, positive change in the specific context of increasing abundance for Indigenous individuals and communities. At its inception, Kūkolu's work focuses on stimulating economic growth and socioeconomic health as the initial path toward increasing abundance for Indigenous women and Indigenous artists. We understand that by uplifting our women and artists, we have the potential to shape our homes and our narratives. Over time, Kūkolu envisions work spanning and leveraging multiple pathways toward abundance, some derived from cultural knowledge and culturally aligned practice, and hopefully some new pathways inspired and birthed.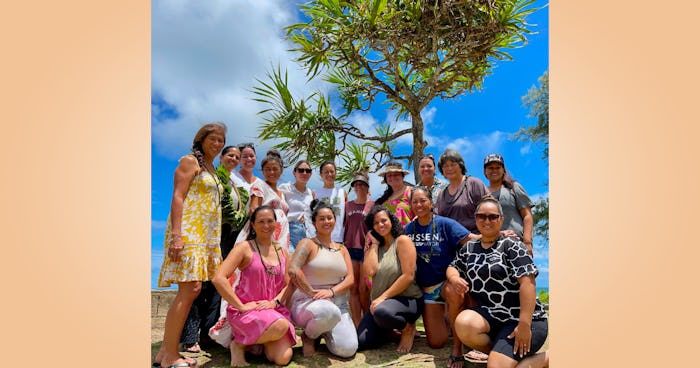 What are some risks Kūkolu has taken to practice leadership?
One of the risks and beauties of the work that we do at Kūkolu, demonstrated currently in the Indigenous Women's Incubator (IWI), is trusting in and empowering our cohort members to truly be the leaders of their own journeys. Traditional programs are very structured in their curriculum driving to key deliverables being assigned and making it very easy to record progress and milestones. However, the leadership approach that we take at Kūkolu is one where our leadership team is merely guiding resources that are ready to activate when they are ready to "pound pavement."
We acknowledge and respect that there is no one-solution-solves-all for every cohort member, but what's important is the collective understanding and shared vision among our participants—that they are all on the same path of learning, growth, and creating abundance for their families, lāhui, and greater communities. This unlocking of power and potential, especially among our Indigenous communities, is critical to cultivating thriving ecosystems. Creating safe spaces and opportunities that allow for Hawaiʻi's Indigenous entrepreneurs to draw upon our ancestral knowledge empowers them to take risks they may not otherwise take.  
---
Next Article
Taking on Tomorrow: May & June 2023
June 1, 2023
We are blessed to have a number of dynamic nonprofit leaders as Omidyar Fellows. In this issue of Taking on Tomorrow, several of them share how they exercise nonprofit leadership by tackling affordable housing, economically empowering indigenous communities, reducing our high cost of living through a more open legislative process, improving outcomes in the Micronesian community, and taking collective action on Hawaiʻi Island.
Read More