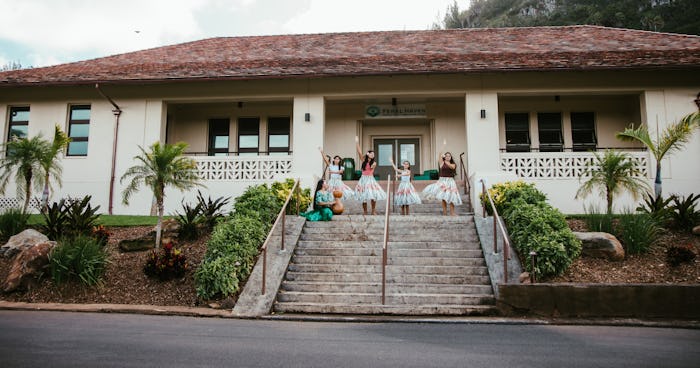 Cohort VII Fellow Jessica Munoz shares about a place of healing and the new residential treatment program by Hoʻōla Nā Pua.
Over thirteen years ago, I began my journey to advocate for the most vulnerable children in our community. Children who have suffered the most horrific form of child abuse through sex-trafficking and exploitation. In 2009, I was determined to shine the light into this criminal darkness and watch new life come forth, starting right here in Hawaiʻi. I was entrusted with the vision of what would become the Hawaiʻi-based nonprofit Hoʻōla Nā Pua.
As an ER nurse, I quickly recognized systemic gaps in the social system's response which at times included identification and prevention but did not offer a continuum of care to prevent revictimization. Exploited youth were (and are) in desperate need for a new approach to trauma-informed therapy offering a path of healing that allows sustainable reintegration back into society at large and their own futures, not defined by their past.
As a founder, advocate, and yes, disruptor, I have worked to elevate the conversation around the complex issue of child sex-trafficking and exploitation; to ensure that our government and key community stakeholders understand the gravity of the crisis and the need to prioritize the safety of children. Exploitation cannot be allowed to continue in our islands. Hoʻōla Nā Pua started with a very small group of volunteers. We activated community programs such as Hōkū Groups, Starfish Mentoring,and Education & Training, but the comprehensive response needed a residential treatment center that did not exist in Hawaiʻi… a place we would one day call Pearl Haven.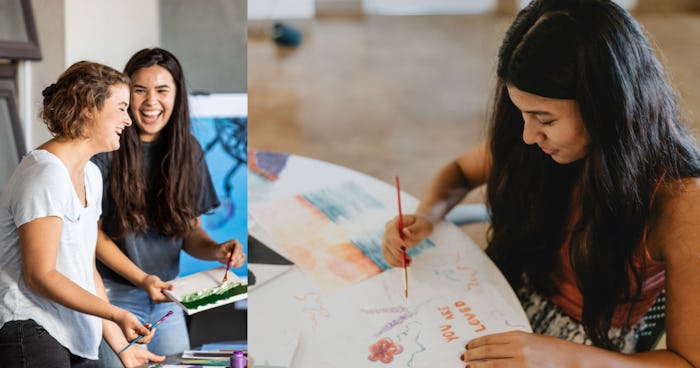 In June of 2021, amid the global pandemic and with the help of generous donors, we opened The Bromley Family Pearl Haven Campus for underage youth here in Hawaiʻi and abroad who have been sexually exploited. Access to this progressive facility has already held defining impact in the fight and response against trafficking. Pearl Haven has also paved the way to develop a new model of clinical programming that has the potential to be replicated across the country and around the globe.
As we celebrate Pearl Haven's one-year anniversary of operating on Oʻahu, we have already witnessed transformational healing, renewal, and growth within our first cohort of youth who have had the opportunity to find safety and individualized treatment in this sacred space. The environment not only provides comfort and healing, but it also nurtures unique skill-training with adjunct therapeutic programs such as education, music, dance, art, nutrition, agriculture, athletics, self-defense, and an animal-assisted therapy program. The approach is holistic, multi-tiered, and progressive—and it's working.
The care of children is perhaps humanity's highest honor and responsibility. Add to that, the care needed for this level of trauma—you can imagine that this endeavor carries complex risk and daily challenges but also life-changing rewards. I am so humbled and thankful for our Hoʻōla Nā Pua staff and volunteers, including the new team of skilled clinicians at Pearl Haven who are pioneering a program of this magnitude with grace and an unwavering commitment to our youth.
While it may take time, Hoʻōla Nā Pua's Pearl Haven Campus is growing into the program model it was designed to be, while the need for a national model continues to be central to the greater conversations around responding to children who have been sexually exploited in the United States. There are over 100,000+ children who are trafficked every year in the U.S. We have a lot of work to do!
Exponential growth requires exponential change. As I enter into this next season for Hoʻōla Nā Pua and my new chapter of executive advocacy, I am excited to take the conversation to a national level, remembering that this vision and work began in Hawaiʻi. Hawaiʻi truly does have the opportunity to pave the way on this issue and shine the light from the heart of the Pacific as we continue to create bright futures for our youth.
Together, we can end the exploitation of keiki in Hawaiʻi and set a new standard for the country.
To learn more about Hoʻōla Nā Pua, our upcoming Pearl Gala, and our $1000X1000 Campaign, visit our website at https://hoolanapua.org.