Kumu Hula Auntie Maiʻki Aiu Lake is famous for saying "hula is life" and that definitely holds true in my professional life. Most recently, I have been reflecting on kaona, the poetic, deeper, hidden meaning from the surface that can be found in mele.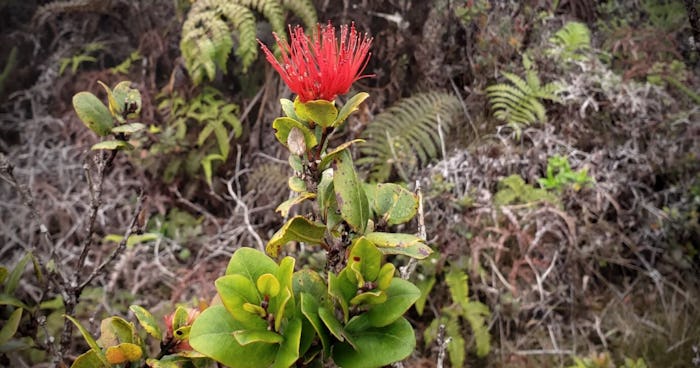 The title of the renowned mele, "Ka Lehua I Milia" means "the lehua blossom caressed" and speaks of the beautiful and fragile lehua flower kept fresh by the misty rains. The kaona of the song likens the lehua flower to a young maiden being caressed by her lover. 

In the elemental ka wā kahiko (remote antiquity) chant "Kaulīlua," the central mountain mass of Waiʻaleʻale on Kauaʻi is likened to the temperament of a woman: sometimes warm and kind and at other times cold and unapproachable. Practitioners of this chant learn humility, understanding, truthfulness, and about the life-giving force.
Through the Omidyar Fellows program we learned the importance of "watching the dance floor from the balcony,": the practice of taking a step back to observe what the dancers are doing on the floor and more importantly, to further seek and sense the currents that are moving underneath and between the dancers.

The practice of seeking to understand the kaona in mele helps me to practice seeking to understand the systemic challenges of government modernization. I am so grateful for my Kumu Pohai Souza—and her Kumu, and her Kumu's Kumu—and so on—for instilling this practice within me.