Here are five lessons that continue to guide us in being responsive to the Forum of Fellows Network and in service of accelerating and amplifying Fellows' impact efforts.
1. Foster quality connections.
Relationships are at the core of everything we do as human beings. Cultivating quality connections leads to deeper relationships where individuals can support and challenge each other, which is especially critical when addressing the complex challenges facing Hawai'i.
The Omidyar Fellows program was designed to bring together a diverse cross-section of leaders: people from different sectors and communities that perhaps didn't know each other or might not have otherwise crossed paths in their day-to-day work. Every two years, we also convene the Omidyar Fellows Summit, bringing together a majority of Fellows. Through collaborating on impact projects, Fellows deepen existing relationships and build new ones across cohorts.
2. Cultivate trust.
Trust is a foundational element of an effective network. Groups with high levels of trust are more productive, collaborate more creatively, and its members are more likely to become amplifiers for each other.
As explained by Converge Cofounder David Ehrlichman in his book Impact NetworksImpact Networks, the primary ingredients of trust include reliability (doing what you say you will do and delivering on commitments), openness (the willingness to be honest, communicate freely, show vulnerability, and listen deeply), care (for the work being done, for the community, and for the individuals in the network­–and being accountable by repairing any harm done), and appreciation (accepting people as they are and without judgment).
One of the first activities of a new cohort in our program is the seven-minute introduction where Fellows share who they are. Trust is developed through this deeply personal sharing the cohort provides for each other by agreeing to ground rules such as confidentiality and listening attentively. 
3. Build traditions.
Creating traditions fosters a positive culture, increases engagement and productivity, and often leads to self-organizing.
When a new Cohort starts, a previous Cohort plans their Welcome Reception. This tradition gives the hosting Cohort an opportunity to reengage and organize themselves.
Another tradition is rooted in Commencement, the celebration of a Cohort completing the curriculum phase of their Omidyar Fellows journey. Cohort I presented a painting of a leafless koa tree, created by artist Thuy Fujimoto, mother of Fellow Jason Fujimoto. Every Fellow from Cohort I placed their thumbprint as a leaf on the tree. As each Cohort commences and Fellows add their mark, the tree grows more beautiful and bountiful. Starting with 13 thumbprints, it has flourished to 28, then 42, 56, 69, 84, 99, and now 115 resilient leaves representing each Fellow and the vibrant Forum of Fellows Network.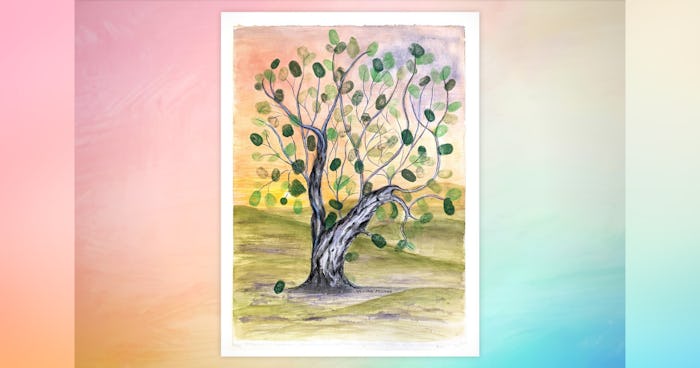 4. Develop strong partnerships.
No one can do systems change work alone. Our partners include many people and organizations beyond the Fellows: their sponsoring organizations, Conversation with a Leader speakers, and Executive Coaches—many of whom have been involved with HLF from the very beginning. All have played a vital role in supporting Fellows and their impact work.
One of our long-time partners is SMALLIFY, an innovation firm led by Dave Viotti that helps organizations break their big goals into smaller, more actionable pieces. Through SMALLIFY workshops and labs, teams comprising Fellows and others collaborate to quickly develop and prototype ideas and scale them for larger impact.
SMALLIFY has partnered with Fellows to seed and scale a range of societal transformation projects, from working with Stuart Coleman to launch and expand WAI: Wastewater Alternatives and Innovations to recently teaming up with Rachael Wong and One Shared Future to support more than 30 education innovation projects for the Governor's Emergency Education Relief Fund program. Partnerships like these help accelerate impact, and the various groups and partners also support and learn from one another.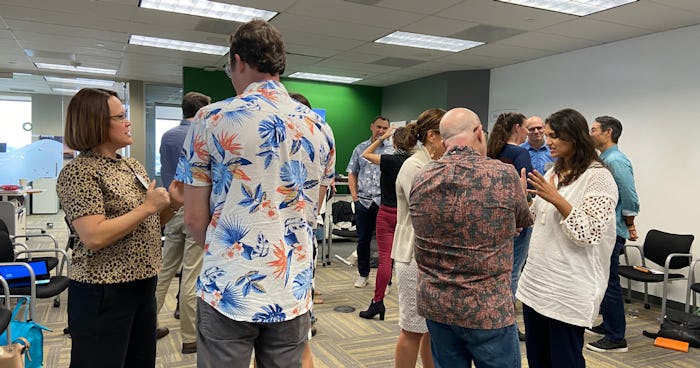 5. Grow capacity and share learning.
We believe in sharing learning to grow knowledge, leadership, and skillset capacity.  There is an 'ōlelo noʻeau that says, "E lawe i ke aʻo a mālama, a e ʻoi mau ka naʻauao" meaning "take what you have learned and apply it and your wisdom will increase." We want Fellows to be multipliers in the community by sharing their learnings with others, and co-creating ideas that further impact for everyone.
---
Next Article
Ten Years of Taking Action for Hawai'i's Keiki
March 13, 2023
As Early Childhood Action Strategy celebrates its 10th anniversary, Omidyar Fellow and ECAS's Network Design and Innovation Lead Kerrie Urosevich shares about the Network's impact in Hawai'i, how working in a network has advanced their efforts towards creating systems change, and what they've learned from connecting and convening over the last decade.
Read More