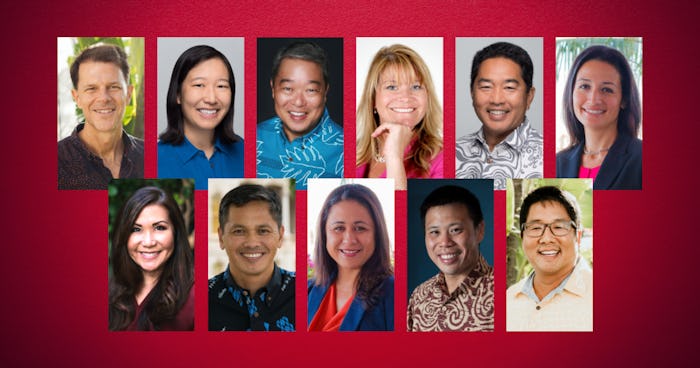 As 2021 comes to a close and in the spirit of this season of gratitude, we asked our Fellows to reflect back on this year an answer the following question:
What is one thing you are grateful for?
In the midst of the "perfect storm" of the pandemic and the political chaos of the last year, I am grateful for all those who supported me and the launch of our new nonprofit WAI, which is dedicated to reducing sewage pollution.
Good health. I think about this often because of the pandemic and also because I'm really starting to feel the effects of aging. I can barely read the menu in a dimly lit restaurant, I can't get into certain yoga postures as easily as I once could, and I have aches and pains I've never felt before ("Yikes, what was that popping sound???"); all mildly frustrating, but nothing serious.
When I visit my dad, he'll often tell me, "Eh, you bettah take care! Health is the MOST important thing. You can have plenty money and success, but no sense if you not healthy 'cuz then you cannot even enjoy all dat." Wise words from an 87-year-old who still looks forward to golfing with his buddies and planning his Hilo High School class reunion with his Pepeʻekeo childhood friends. My dad tells me he wakes up every morning feeling amazed that he can still go walking so he can stop and talk story with his neighbors. He says, "I'm soooo grateful I'm healthy, you know?" Yup, dad–same.
I am grateful for my family and all the love and support we've been able to give each other during these crazy times.
Spending more quality time with my family.
Amidst the angst and adversity of the pandemic, I'm grateful that I had all I needed—family, friends, and a deep appreciation for the abundance that I am so lucky to already have—liberating myself from the fool's errand of trying to acquire what I really don't need to be happy.
Good health and grounding community values!
The challenges we faced last year helped me to be grateful for those who have the courage and heart to be peacemakers and unifiers in our world.
Time with my family has been my foundation and sanctuary—the calm in what has been a stormy year.
Time—having the time to tell people that I appreciate them.
Being able to be a mom first and being able to adjust our family priorities to help steady [my kids] through the last year.