"This year, there is an air of inevitability when it comes to the green fee. We feel confident that a broad set of stakeholders across the conservation, tourism, and economic development sectors see the benefits this program could bring to Hawai'i."
– Cohort IV Fellow Jack Kittinger, Conservation International
Contributed by: Jack Kittinger, Cohort IV
As a top visitor destination, Hawaiʻi faces continuous and increasing pressure from the visitor sector. Our natural resources, such as our forests, reefs, beaches, and streams are stressed with heavy use that comes with a cost to our environment.
A visitor green fee program is based on the simple premise that visitors have a financial role to play to offset those environmental costs. As a state, Hawai'i underinvests substantially in our natural and cultural resources, with less than 1% of the state budget being allocated to these irreplaceable assets. An analysis conducted by Conservation International placed our conservation funding gap at $360 million, highlighting the immediate need for innovative financing solutions to protect and sustain Hawaiʻi for future generations.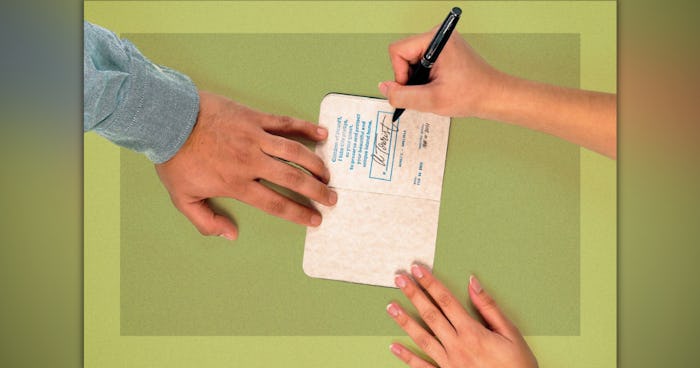 For the past five years, a dedicated group of community members and organizations has been promoting a statewide visitor green fee program for Hawaiʻi. Today, the concept has more support than ever. In this year's legislative session, seven bills have been introduced proposing green fee-based policy. In February 2022, a memo of public polling revealed 72% of Hawaiʻi voters support a $50 visitor green fee to protect our environment.
There is an undeniable consensus in our communities that a visitor green fee program can help us protect our ecosystems and natural heritage in the long term. Local conservation efforts, such as Holomua Marine: 30x30, Aloha+ Challenge, and a community grant program have been highlighted in recent legislation as possible initiatives to fund. Regardless of any bill differences, Hawaiʻi green fee supporters are calling on our elected leaders to implement a program that uplifts Hawaiʻi's environment in a transparent and effective manner. The pathway to get there is still being charted, but the reality of a visitor green fee for Hawaiʻi has never been closer.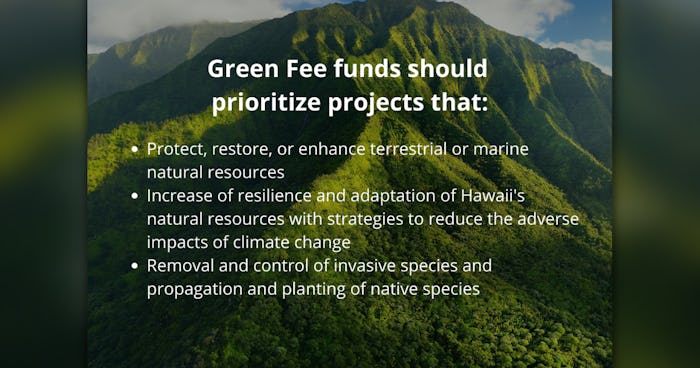 ---
Next Article
Cesspools and Government
April 5, 2022
Stuart Coleman, Cohort VI Fellow and executive director and co-founder of Wastewater Alternatives & Innovations (WAI), shares an update on cesspool policies and the recent controversy surrounding two Hawai'i politicians.
Read More