As Hawai'i Leadership Forum (HLF) celebrates its organizational 10-year anniversary, we sat down with Omidyar Fellows (OF) Director Bill Coy to gather his reflections on the past decade, his bond with the Fellows, and his hopes for Hawai'i's future.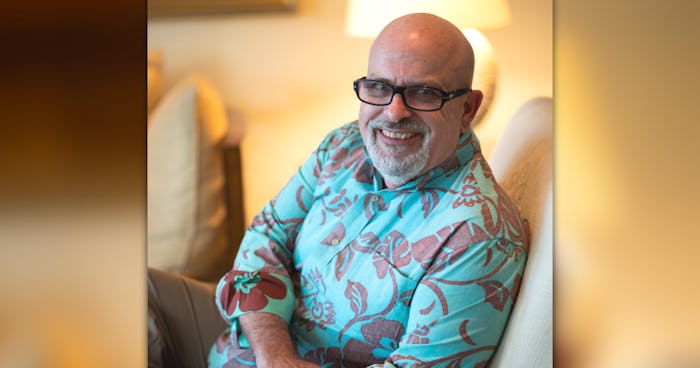 How did you get involved with the creation of the Omidyar Fellows program and Hawai'i Leadership Forum?
Bill Coy: The first conversation I had was in 2010 with then The Omidyar Group Managing Director Mike Mohr and then Hawai'i Community Foundation CEO Kelvin Taketa over dinner and drinks, just talking about the possibilities. Out of that conversation came a consulting project to research the best practices of leadership development. I interviewed over 65 different leadership programs—for-profit, nonprofit, government, corporate, academic—and spoke with some amazing people. It distilled quickly down to some of the core elements of what defines the highest-quality leadership development program.
I presented my findings to them and built what would eventually become the framework for the OF program. They told me, "We like this. We really want to fund this, and we'd like you to run it, but not as a consultant. We want you as an employee." To them, consulting relationships were temporary, and they wanted a long-term, dedicated relationship.  
Being partner at the consulting firm was a big deal for me, but they got me to do something that I didn't think I was going to do: I left the consulting firm and joined HLF.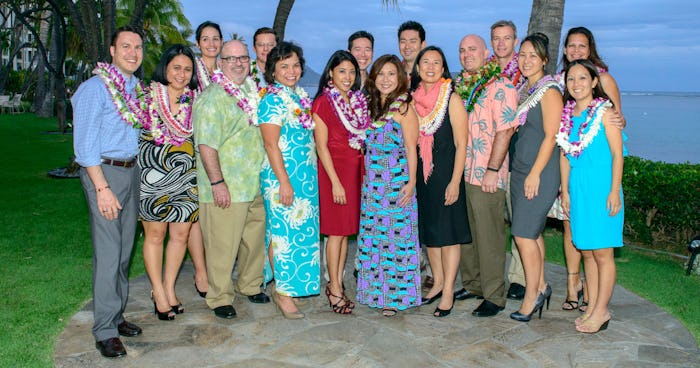 Thinking back to the beginning of the program, what were the intended outcomes with the Fellows? How does that align with where it is today?
When I was presented the challenge, Hawai'i was entering a time of executive transition—a really important point in its history where many executives were starting to retire. Hawai'i also had fewer options here for in-depth leadership development, and organizations didn't have the capacity to send people off to opportunities on the continent.
At the beginning of the OF program, it was sufficient to say we're going to make better leaders for Hawai'i. Then after some experience we asked ourselves that while simply making better leaders could meet the needs of these institutions, would it create a kind of Hawai'i that could transcend individual and organizational interests?
The original intent was essential but not sufficient. If you're building a house, you need two-by-fours, but if you only have two-by-fours, you're not going to build a house. A lot of the original curriculum and intention was essential, but not sufficient.
Between Cohorts V and VI, we went through an extensive emergent learning process, reevaluating the OF program through research and interviews with key stakeholders: Fellows, Coaches, Sponsors, the HLF Board, and external collaborators. From the resulting data, we started tweaking with the curriculum elements, agendas, speakers, all the different components that really moved us into more of a transformational, adaptive leadership framework. We also changed our tagline from "Leadership for Hawai'i's Future" to "Taking on Tomorrow for Hawai'i's Future" to reflect this refining of our mindset.
What were some of the significant changes that came out of that process?
I think we reemphasized the adaptive leadership competencies, particularly the diagnostic and the interventional skills. "managing the self" and "energizing others" have always been a big part of this. But we also wanted to make sure that every element of the program, from curriculum to executive coaching to Individual Learning Excursions, had to look beyond the enrichment of the self and more to the catalytic nature of the external world. For example, the coaching became more than just executive coaching; it was coaching for transformation. We really worked with the coaches to focus their attention less on operational pieces and more on answering the question, "how does someone become more catalytic in a larger framework?"
How do you feel about where the Forum of Fellows are today?
I so appreciate everything that the Fellows have done. I also know that ultimately, the kind of change we seek to make is adaptive and not technical. We are trying to change the leadership culture in this state: looking longer term, thinking about unintended consequences, changing some of the norms, the loyalties, the priorities, and the values.
The world is asking for new solutions and new perspectives. The ability to see things in a new light, a new frame, and with innovation is going to be an important thing to do. But innovation requires two elements: a tolerance for conflict and extra margins. 
In this cultural context, we can be very conflict averse, and we also work on such thin margins. We do more with less than any place I've ever seen whether in terms of money, resources, time, or capacity. We have to expand those boundaries in order to innovate, try new things, and be willing to fail. I think that's where Fellows have really done some great work.
Are there specific examples where that's happening?
There are instances where Fellows have been involved in hotly contested issues where the other side was also represented by a Fellow. And even if that Fellow was someone they didn't know, they think, "Ok, we've been exposed to some of the same material and framework. I'll assume that we have not only a common bond, but a common vision for what's best for Hawai'i." 
Fellows have also said that they gave more and received more because they were really willing to see the other parties and find a solution. They weren't so focused on winning. And one Fellow has told me, "So many of the Fellows are working in different sectors that are a challenge to me, but I have to see them, and I have to really work with them. I can no longer vilify them as an 'other.'"
There's a profound sense of Fellows' capacity to rise above the traditional loyalties and perceptions, open doors, and create pathways of collaboration and solutions that aren't so unilateral and singularly focused.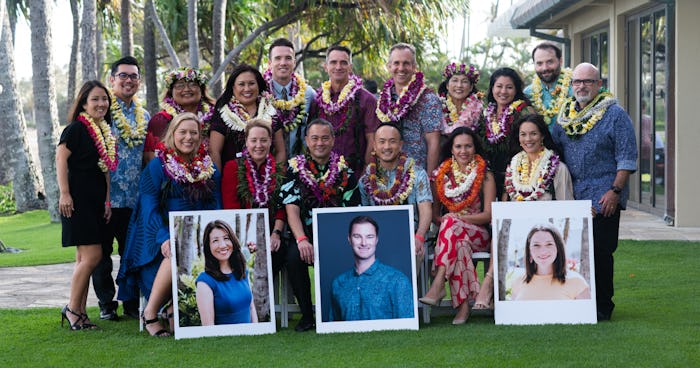 What's a common theme or challenge among Fellows that you've seen over the last 10 years?
It's the challenge of trying to maintain some sense of an integrated, balanced life. Continuing to give to all the things they love and care about—David Whyte's concept of the three marriages—how they tend to themselves, their families and communities, and the work that they do, all while trying to be authentic and not running at high-speed all the time.
Where do you see HLF and the Forum of Fellows 10 years from now at its 20th anniversary? 
My hope is that the Fellows will increase Hawai'i's capacity to be a center of innovation and solutions for the world—the idea that we can continue to build, support, experiment, and try to create real solutions for those audaciously difficult problems.
Too often I think Hawai'i has resorted to importing solutions. Wouldn't it be great if Hawai'i became known for being a catalytic node in the middle of the Pacific that solves big problems? That would be awesome, and I think it's within our span.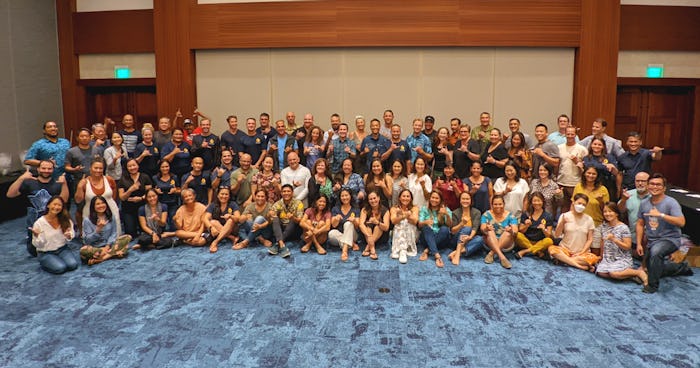 Any final thoughts?
It has been the greatest privilege to work here and to work with the OF community—they're some of the best people I've ever met. I am extraordinarily grateful—to the Fellows, to the Board and Staff, to Coaches—just a sincere sense of gratitude. How lucky am I? I've told people that I must have done something really good in a previous life to get this opportunity.
In 2023, Bill continues his work of supporting the Fellows and will transition into a new role with the OF program as senior coach and action learning curator. His focus will be on on advancing the impact and capacity of the 115 Fellows in the Forum of Fellows by serving as a coach, facilitator, and consultant for projects and initiatives. He will also provide ongoing support as a resource for Fellows' impact work.