The Social Impact Incubator Program (SIIP) is an incubator for early stage, local, social impact ventures. With support from Hawaiʻi Leadership Forum and Hawaiʻi Technology Development Corporation, Teach for America Hawaiʻi and Hub Coworking Hawaiʻi launched SIIP in 2020. We designed our program through the guiding lens of "how might we create safe and vulnerable spaces to support the whole entrepreneur in accelerating their impact?" That means we hold social emotional support and community building as equally important to technical business skills and needs.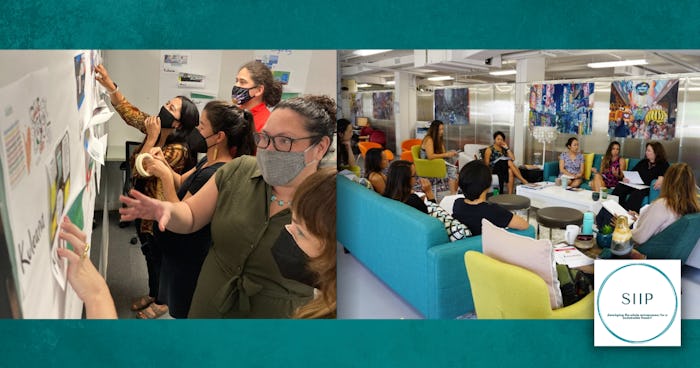 Each participant is assigned a mentor and this has proven to be one of the most impactful parts of the program, with nearly all participants giving it the highest rating of "very useful." Participants meet with their mentor at least twice a month and are responsible for driving the conversation. Many of our participants continue their mentor relationship after the program ends.
We share what we have learned along the way about effective mentor/mentee pairing:
Solicit input from mentors and mentees on who they would like to match with, and having knowledge of who the mentees and mentors are as people is critical for making strong matches.

Communication is key—between the mentor/mentee and between the program team and the mentors.We send updates to the mentors after each cohort learning module. Mentors and participants also receive a mentor welcome packet that clearly defines roles and expectations.

Take space, make space—we encourage our mentors to take an empathetic listening stance for at least half of each session.

Be an assumption buster—mentorship focuses on helping mentees go from "I think" to "I know."

Encourage mentors not to tell mentees what they should do.

Encourage mentors to avoid answering the question, "What do you think?"

Encourage outreach and scheduling. A new mentor/mentee relationship can feel intimidating. Help mentees move past imposter syndrome speed bumps that might hold them back from reaching out to their mentor.