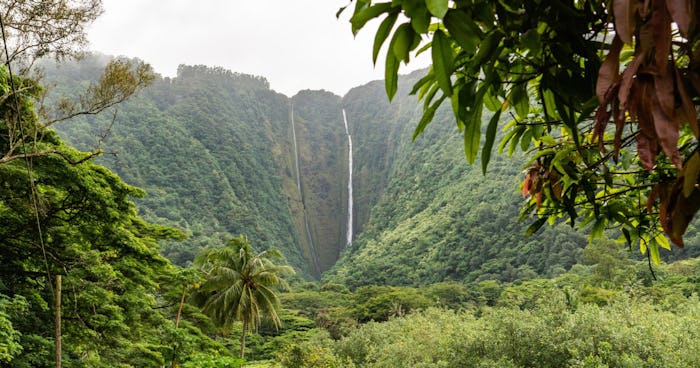 In 2020, shortly after the COVID-19 pandemic began, Omidyar Fellows Stuart Coleman and Rachel Solemsaas started a conversation about a unique concept that centered around solving the disparate issues of cesspool pollution and high unemployment in Hawaiʻi. That concept would morph into a coalition of partners and has now become a statewide movement for workforce development.
With the rapid rise in unemployment in Hawaiʻi due to the pandemic, Rachel and Stuart wanted to bring together a coalition of groups who were committed to creating workforce development training and new green jobs to help convert cesspools across the state. Their partners included the University of Hawai'i (UH) at Mānoa and community colleges, UH Sea Grant, UH Water Resources Research Center (WRRC), Wastewater Alternatives & Innovations (WAI), and the Hawai'i Department of Health. After many meetings and much research, they launched the Work-4-Water (W4W) Initiative later in 2020.

With more than 88,000 cesspools discharging nearly 53 million gallons of untreated sewage into the ground each day, Hawai'i has been struggling for years to find solutions to its numerous wastewater issues. Now, the W4W Initiative provides the state an immediate opportunity to jump-start the mandated replacement of cesspools, while simultaneously training and employing a specialized, non-tourism-based workforce. This plan will create shovel-ready projects for employment, stimulating the economy and improving water quality and public health for residents and visitors alike.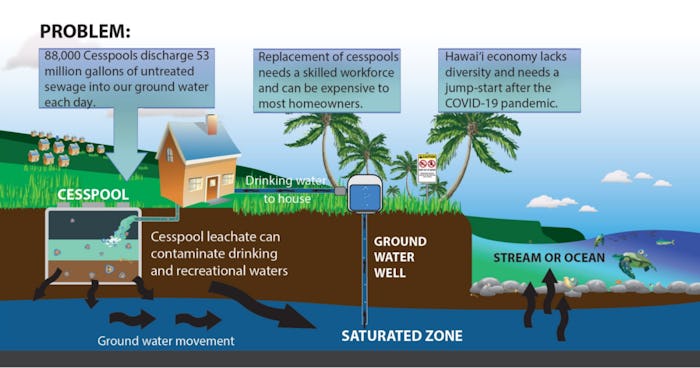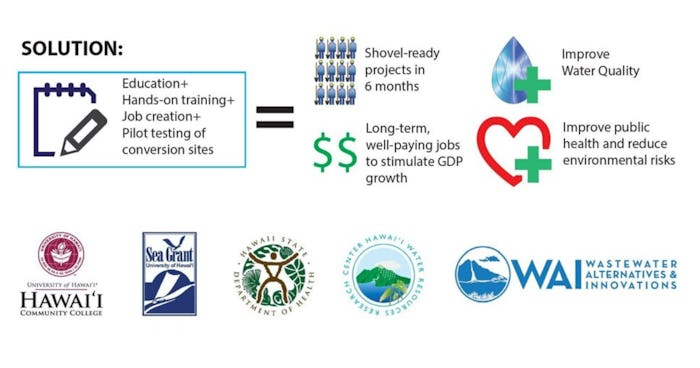 Since that original conversation two years ago, the W4W partners have secured financial support through Senator Hirono's office for a $1 million earmark request and a National Science Foundation (NSF) award for $1.2 million. This funding will support community outreach, curriculum development, and training for up to 150 workers through Hawaiʻi Community College and Maui College. Along with Rachel and Stuart, other Fellows supporting this project include Mahina Paishon-Duarte, who serves on the WAI Board of Directors, and Tammi Oyadomari-Chun, who is assisting this effort through UHCC's Hana Career Pathways.

Recognizing the scale of the issue and the need for a proof-of-concept model, Work-4-Water can serve as a template to create a scaled-up program that will train hundreds of new workers and replace thousands of cesspools and other failing individual wastewater systems per year.