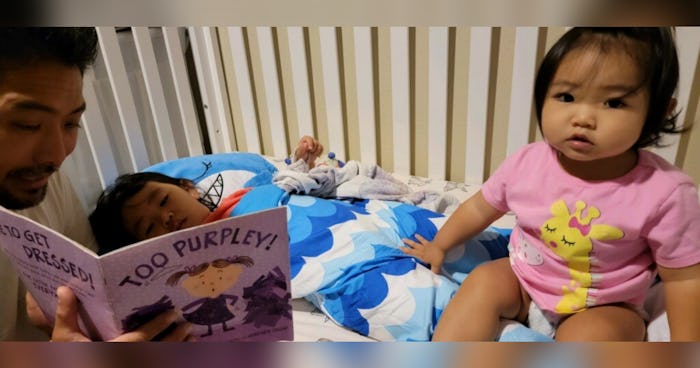 Contributed by: Early Childhood Action Strategy
Young children develop in an environment of relationships. Children raised by family and care providers who talk, sing, read, and play with them have the best chance to develop to their full capacity and reach school ready to thrive. Words Matter/LENA is a program designed to support early childhood language and pre-literacy development, and family attachment.
Cohort III Fellow Kerrie Urosevich, network, design, and innovation lead at Early Action Childhood Strategy (ECAS) designed the program to be implemented with small groups of parents who would come together to learn ways to best support their children's development. At the core of the program is the LENA, a "talk pedometer" device that provides parents with immediate feedback on the number of adult words a child hears, and the number of conversational turns between a parent and child in a typical day. Evidence from thousands of families that have participated in LENA programs around the world shows that increasing the number of words that young children hear and, in particular, increasing the number of conversational turns between a parent and child, leads to stronger early childhood language development, stronger rates of school readiness, and earlier reading achievement. 

Words Matter/LENA was launched in Hawaiʻi in September 2019 with the ambitious goal of supporting kindergarten readiness, early reading achievement, and academic success. In 2020, the pandemic necessitated a pause on the program, and a pivot to virtual and hybrid program delivery models. Thanks to the hard work and creativity of our implementation partners, including Family Hui Hawaiʻi, PATCH, Maui Economic Opportunity (MEO), YMCA, Malama Family Recovery Center, and the Salvation Army, Words Matter/LENA has served 161 families in Hawaiʻi to date, even during the pandemic.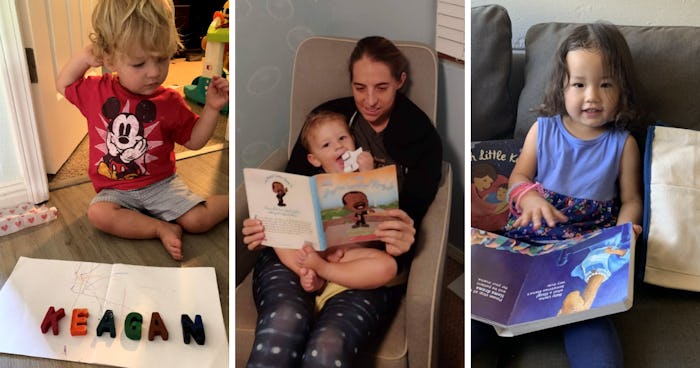 The gains those families have made are noteworthy. Across all participating families, there is a 9% gain in adult words spoken to children. Among families who began the program in the lower-talk group (the majority of our families), they recorded an average 15% gain in adult words. Even more significant for child development, lower-talk families increased the number of conversational turns with their children by 9%, and increased the time spent reading with their youngest keiki by 19%. 

Additionally, parents in the program complete snapshots that help to measure their child's receptive and expressive language development. Snapshot results show that children whose parents participated in the program are gaining over two months of developmental skill every month. Rather than falling further behind, these children are catching up to and surpassing their peers. Words Matter/LENA is encouraging parents to talk more and giving them the tools to close the gap.

To learn more about Words Matter/LENA, contact Kerrie Urosevich at kerrie@ecashawaii.org or Doug Imig at doug@ecashawaii.org.